Request a call back
Thank you for your interest in Expand smERP. A product expert will call you within 48 hours, maybe sooner. If it is important please feel free to call Ritisha on
+91 9007026542.
ERP software for the manufacturing industry
Satya Nadella, CEO of Microsoft, rightly says, "If you don't jump on the new, you don't survive."
Technology grows with you. Each and every day, software experts strive to curate systems that come with innovations and nuances so that managing and running any business becomes easier and focus is highlighted on achievements. Streamlined key operational processes become a cup of tea with a customized ERP solution that has greater insights into your business while you can make faster and more accurate business decisions based on real-time information. An ERP software designed for the manufacturing industry helps make business processing seamless and flawless.
A best-fit ERP software manages different departments through a centralized system. It has various modules which control the different departments but integrates the data to form a single conducive and all-inclusive information based on research and analytics.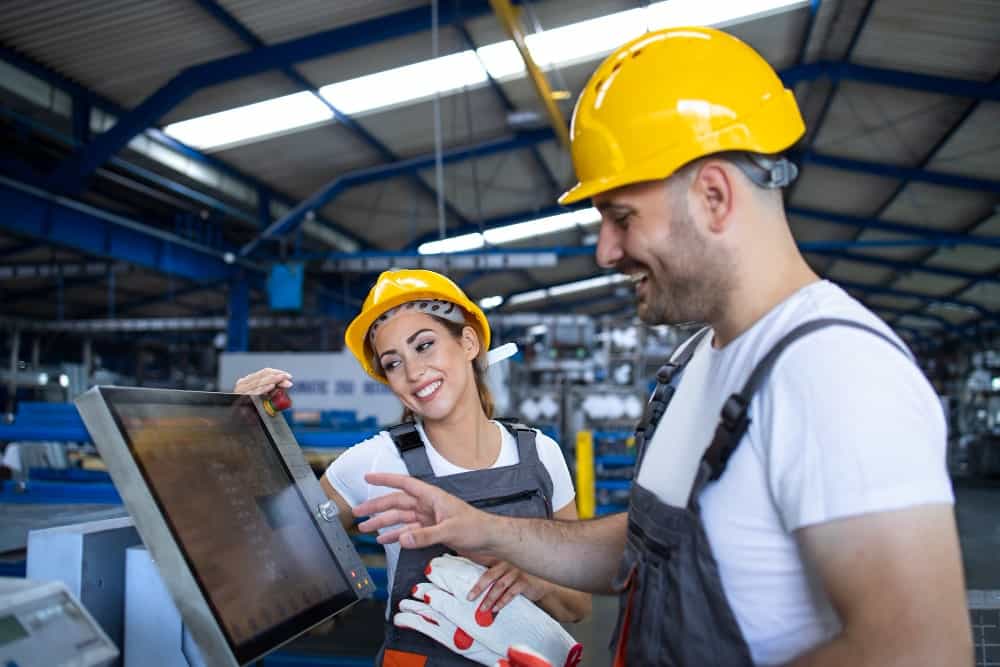 The various modules are:
Finance and Accounting: Though ERP systems may seem to be hefty on the pocket, in the long term they do in fact help to save your organization's money. An ERP integrates the diverse fragmented systems that are present in organizations. Through this cost-efficiency is achieved and the business process is in better shape. The need for users to be trained on different systems for different purposes is eliminated thus saving both times as well as money. The Finance department is the spine of any business. The system controls all accounting-related data so that you can spend less time on paperwork and make informed decisions.
Sales and CRM: You can efficiently manage your sales processes and customer lifecycle-from initial contact to final sale, to after-sale service and support with CRM management integrated into your ERP software. The software solution provides all your company needs to build a loyal customer base so that they are retained and get back each time.
Inventory and Distribution: The best fit ERP helps to monitor shipments, inventory status, supply chain management, and deliveries in real-time. This eases the distribution process and saves time and money. The accurate status of inventory will prevent an excess or low inventory supply resulting in fewer expenses and wastage.
Purchase and Operations: In the absence of a best-fit ERP system you and your staff members experience redundant operations and wastage precious time and manpower by manually conducting repetitive tasks. It provides your small business with tools to manage the order-to-pay cycle, from requesting vendor quotes to creating purchase requests and paying vendors, including receipts, and invoices. ERP systems eliminate the wastage of time making your business more productive, efficient, and profitable.
Analytics and Reporting: ERP software provides extensive integrated reporting tools, with data garnered from multiple sources that generate timely and accurate reports which can be exported in a variety of formats like Microsoft Excel, PDF, etc. With the optimal use of ERP software, reports may be generated promptly and with ease. These reports contain a wide range of data like expense statements, income statements, and custom reports which have their basis on trends and metrics. Such reports facilitate the process of quick and effective decision-making. Market research and best testimonial reviews to match your needs can pave your path to the best fit ERP company in India.
You are at an edge above with Expand smERP - the best ERP software for manufacturing industries in India.
WhatsApp Integration
Automated e-Invoicing add on
Offers and Discount management
QR Code and Digital Signature
Quality Control
Sub Contracting(job work orders)
Salesforce Management
Bill of Quantity
RMA (Return of Merchandise Authentication Warranty)
Mobile enabled ERP
Team Expand aims to build acumen in innovations in technology. Expand smERP - India's best-fit cloud ERP software is completely geared to manage your organization online with ease and make it future-ready. Embrace Expand ERP software solutions for time-tested, homegrown, comprehensible, best fit, cost-effective, and robust business automation software. To know more call +91 9007026542